Carpaccio di zucchine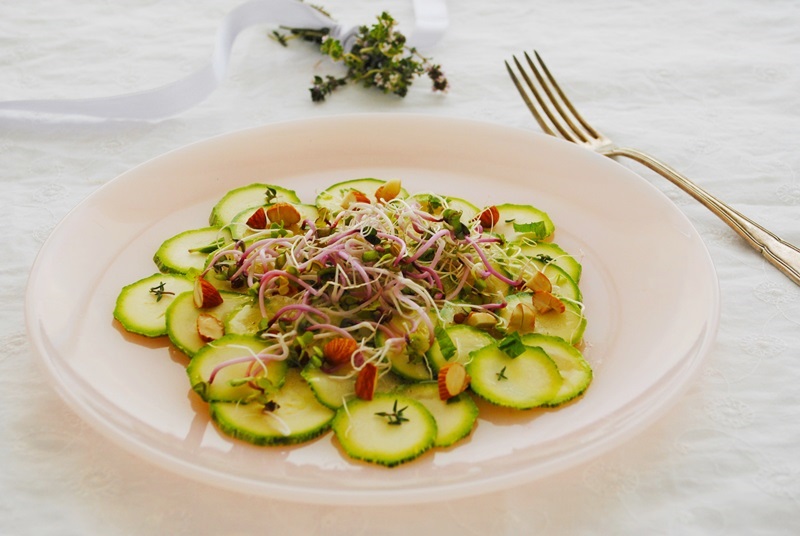 4 small zucchini
One lemon's juice
A handful of almonds
A few sprigs of thyme
Some mint leaves
A few leaves of oregano
Sprouts of soya bean or radish
Olive oil
Coarse salt
Pepper
Cut the zucchini into thin slices.
Sprinkle with salt and let stand for 20 minutes. Quickly drain and to remove salt.
Crush in a mortar oregano and thyme, add the lemon juice and olive oil, stir and season with salt and pepper.
Place the zucchini slices on a plate with sprouts and coarsely chopped almonds, then serve with the flavored oil.