Gluten free lentils croquettes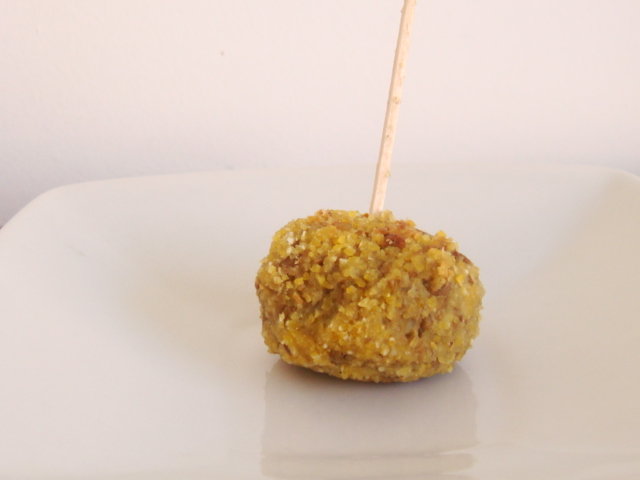 500 g of lentil (also can be canned)
250 g of potatoes
1 clove garlic
1 scallion
2 eggs
cornmeal Rigjht Ammount
curry (optional)
salt and pepper
Chop the garlic and onion in a food processor.
Rinse and drain lentils, split ⅓ in a bowl and put the others with chopped garlic and onion, add eggs, curry if you want to give a more "Asian" taste, salt and pepper.
Grind the mixture until a cream.
Boil the potatoes and mash them.
Add mashed potatoes to the cream of lentils.
Add the whole lentils.
Form with the hands little croquettes and use cornmeal to thicken.
Flour the croquettes with cornmeal (not overdo with mais flour otherwise the croquettes are as thick as stones ...)
Put the croquettes in a bakinh sheer with wax pape greased with oil.
Put in the hot oven and cook 10 minutes per side.
Recipe by
Glu-Fri
at https://www.glu-fri.com/en/gluten-free-lentils-croquettes/